A Professional Phone Service that Enables Remote Working as Standard
Two years ago, I met Julie on a business growth training programme, and she knew just what my growing business needed.
The Communications Solutions UK Team gave my 5-year-old business the technology we needed to thrive and are my 'go-to' for any changes or growth we need to make.
Solesmith.co.uk had grown from a spare bedroom, to a garden shed, to a 2000sqft office in 3 years which had been great, but we hadn't had time to really think about our technology.
In 2018, things like offering flexible and remote working were higher on our agenda. We were attracting companies such as Next, and Notonthehighstreet.com as customers so we needed a more polished and professional way of communicating. To be honest all the options seemed overwhelming. Cue Julie, she asked a lot of insightful questions and offered us solutions that were really tailored to us.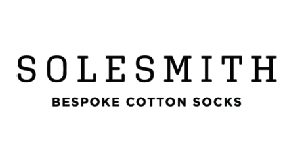 We were running a single BT telephone line so it would show as engaged if someone was on a call and we had to wait to ring out. We were probably missing a few opportunities coming in, and we weren't able to respond fast enough to customer enquiries, which was essential in the new contracts we needed to sign with some big high street customers.
On top of that, on a personal basis, I was expecting my first child. I knew I couldn't take 9 months completely away from the business and I needed a way to stay in touch. However, with our telephone system there was no way the office team could transfer calls to me at home, or for me to call from a work number, from home.
In addition, we were committed to being an efficient e-commerce business and keeping most of our communications online, so we didn't want anything expensive or complicated because we weren't big telephone users.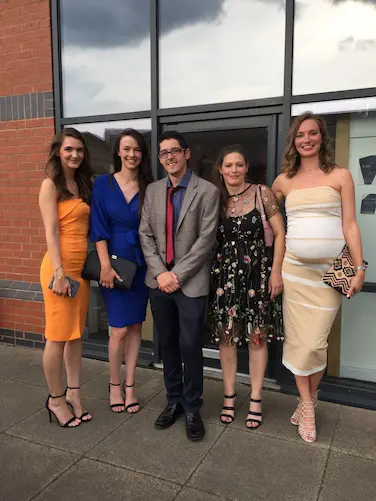 Communications Solutions UK took lots of time asking us questions about how we did things, what we needed and our plans.
Their solution was thorough. They took the time to recommend a headset, to make sure that the system was set up exactly how we wanted it and that we were fully trained on it. The service was, and still is amazing. It is just a massive weight off our minds that we have a technology partner we can trust to have our best interests at heart. We know that as we grow, this solution can grow with us, easily and simply.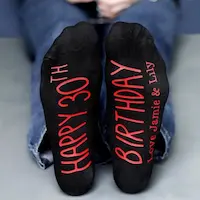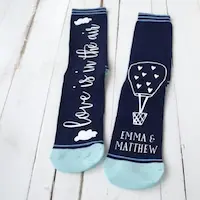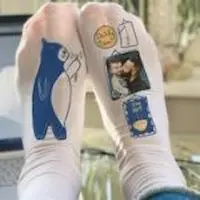 The benefits were immediate. We were able to tick all our customer service boxes to land some big customers.
The phone system now matched our brand with call holding, on hold music, easy transfers between departments and generally a massively improved professional experience.
With an increasingly flexible team, our voice mail service means that we work more responsively, and our remote teams can help when we have high call volumes.
We were also ready for growth. When we had an opportunity to open a pop-up shop in a local shopping centre, we did. We didn't have to worry about telephone lines, or long contracts, as my 'softphone' worked over Wi-Fi on my laptop.
From a personal perspective it is great to stay connected to the team when I work from home, and it's great to know we have a technology company that we can trust, that knows what we need and always has our best interests at heart.
Lauren Dorling, Managing Director
To give you confidence in our service, get to know us and how we work, contact us for your Free IT Audit.
The IT Audit 
Provides us with the information to assess the status of your systems.

Identifies any vulnerabilities and potential concerns.

Shows you how we manage your systems and report back.
We want to hear about your challenges. Talk to us! Our consultants can audit your systems, plan changes, implement improvements and support your people. 
Call us on 0118 920 9420
Email us  [email protected]