Boosting Business Productivity with Microsoft 365 Business Apps

Welcome to the future of productivity and efficiency in the business world! Microsoft 365 is a suite of cloud-based applications that can help teams. Do you want your team to collaborate and work smarter? So, this is for you.
In this article, we will explore Microsoft 365 based on its main objectives. Easy: productivity and collaboration. Next, we will explore the classical Microsoft features that are a must! And we will finish with the exploration of other Microsoft apps.
So, let's go deep into the features of Microsoft 365. Believe us; they can supercharge your organisation's productivity and drive success.
Productivity and Collaboration Features in Microsoft 365
Let's start with Microsoft 365 productivity features. They will make your life so easy! These tools assist businesses in improving their roadmaps and increasing productivity. Imagine your team collaborating and working smarter. These apps offer a range of capabilities to transform your business operations. Do you want to learn more?
Outlook
It allows you to stay organised using powerful email and organisation tools. You can integrate your calendar and set up meetings and appointments within it. This tool also includes task management and reminders to stay on top of your to-do list.
Teams
It is a platform that allows for smooth collaboration and communication. Anytime. Anywhere. With features like instant messaging and virtual meetings, Teams enables real-time collaboration. Also, Teams allows team members to collaborate on files through document sharing. By bringing your workforce closer together, Teams can help improve productivity.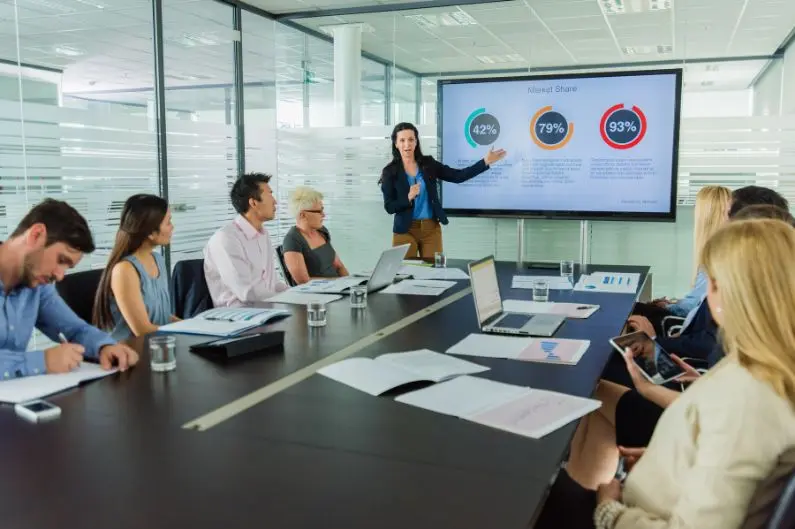 OneDrive
It allows you to access your files on any device from anywhere. You no longer have to rely on physical storage. Your files are secure and stored in the cloud. It comes with easy file-sharing and collaboration features, making teamwork simple. The version control and document history enable you to revert to earlier versions. This ensures smooth collaboration and efficiency.
Planner
It is a project management tool that helps teams collaborate while simplifying tasks. It provides a platform for coordinating different tasks and monitoring progress. This ensures that every project is on time. This tool allows you to stay on top of your project limits and magnify project potential.
SharePoint
It is the way your team manages documents online! It's a unified system for storing, organising, and sharing files. It has some features that allow you to create intranet sites and ease knowledge sharing. With SharePoint, your team can access critical resources from a single hub. Empower collaboration and drive innovation!
Yammer
It improves connections within your organisation. It is an enterprise social networking tool that allows community and team collaboration. You can share ideas, exchange knowledge, and engage with fellow employees. You can break down hierarchic barriers with Yammer and build a vibrant network.
We want to hear about your challenges. Talk to us! Our consultants can audit your systems, plan changes, implement improvements and support your people. 
The Classical Microsoft
Microsoft has long been synonymous of productivity and innovation. The timeless classics: Excel, Word, and PowerPoint are at the heart of its software suite. These apps enable individuals worldwide to collaborate and excel in their endeavours.
Excel
This app turns data into insights that your organisation can use to make decisions. It helps create comprehensive spreadsheet management and automation tools. With it, you have formulas, functions, and macros. You can streamline your data processes and save time. This app will enable you to unlock the power of data analysis and visualisation.
Word
Experience easy and professional document creation. Use this app to create and format impressive documents with convenience. While you collaborate with colleagues in real-time with co-authoring and review features. Use templates and styles to ensure consistent branding and polished results.
PowerPoint
This app helps you create impressive presentations with ease. Use slide templates, themes, and design tools to craft stunning slideshows. Be sure to leave a lasting impression in every presentation. And remember you can collaborate by sharing and co-authoring slides.
Publisher
It is the best tool for creating professional and appealing brochures. With it, users can unlock their creativity and make a significant impact.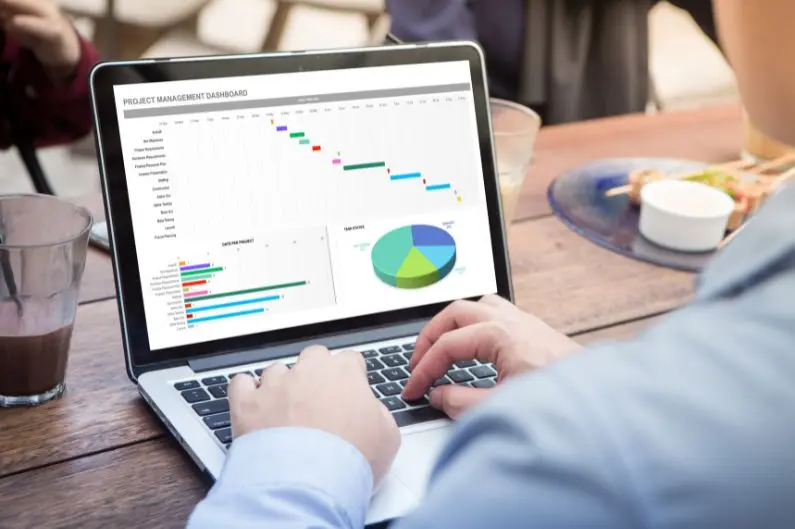 Other Microsoft 365 Business Apps
A suite of powerful tools that adapts to the diverse needs of modern businesses. These apps provide comprehensive solutions to streamline operations, enhance productivity, and drive growth. Let's explore some of them: 
Microsoft Access
The easiest database management that allows you to design interfaces and generate reports. With Access, you can store and manage data. As well as streamlining data organisation and retrieval.
Power BI
The most powerful app from Microsoft! It is a business intelligence tool that revolutionises data analysis and reporting. With it, you can transform complex datasets into interactive visualisations and insightful reports. Power BI empowers users to connect various data sources, even in the cloud. And it lets you extract meaningful insights with ease. The interface with drag-and-drop capabilities enables users to create customised dashboards and reports. This provides a holistic view of their organisation's data. With Power BI, you can unlock the full potential of your data. Gain actionable insights, and make informed business decisions that drive success.
It is time to supercharge your business with the unparalleled capabilities of Microsoft 365. It boosts productivity to enhance collaboration. This comprehensive suite offers a wide array of features to transform your organisation. So, discover the power of Microsoft 365 and unlock your full potential for success.
Contact us now to explore how our services can tailor Microsoft 365 to your business needs. Let us be your partner in driving efficiency, productivity, and growth. Don't wait. Take the first step towards a more productive future today!
We want to hear about your challenges. Talk to us! Our consultants can audit your systems, plan changes, implement improvements and support your people. 
To give you confidence in our service, get to know us and how we work, contact us for your Free IT Audit.
The IT Audit 
Provides us with the information to assess the status of your systems.

Identifies any vulnerabilities and potential concerns.

Shows you how we manage your systems and report back.
We want to hear about your challenges. Talk to us! Our consultants can audit your systems, plan changes, implement improvements and support your people. 
Call us on 0118 920 9420
Email us  [email protected]