Exploring Cloud Telephony and VoIP 

Effective communication plays a pivotal role in determining the success of a company. If you are searching for innovative communications solutions that are cost-effective and reliable then you should be considering VOIP and cloud telephony. 
In this article we will explain the differences between VOIP systems, the use of SIP Trunks and cloud telephony. 
What is VoIP?
The terms VoIP and cloud telephony are frequently used interchangeably, but fundamentally they describe different things. 
VoIP (Voice over Internet Protocol) is a term used to describe a method and bundle of different technologies that transmit voice communication over the internet. VoIP technologies are used in cloud telephony, but a VoIP system does not have to be cloud-based. The most common implementations of VoIP are:
1. An on-premises system that uses SIP trunks to make calls over the Internet.
2. A cloud telephony system using a VoIP system hosted in the cloud. 
We want to hear about your challenges. Talk to us! Our consultants can audit your systems, plan changes, implement improvements and support your people. 
Upgrade your legacy phone system to a

VoIP System
If your legacy phone system meets your business needs, you may choose to upgrade it. This is providing that the system has an upgrade path available. Systems that typically have this capability are systems such as the Panasonic KX-TDE.  
Such legacy systems were usually configured with ISDN2 or ISDN30 phone lines. Now that Openreach are phasing out ISDN lines, replacing them with SIP (Session Initiated Protocol) Trunks, means that you can extend the life of your legacy phone system or PBX with minimal investment. You may also need some new system hardware. 
A SIP trunk connects directly into a broadband circuit. This solution can be very cost-effective. However, for most companies, this step is a stop-gap solution until they are ready to plan a complete communications transformation and manage the change to a cloud hosted system.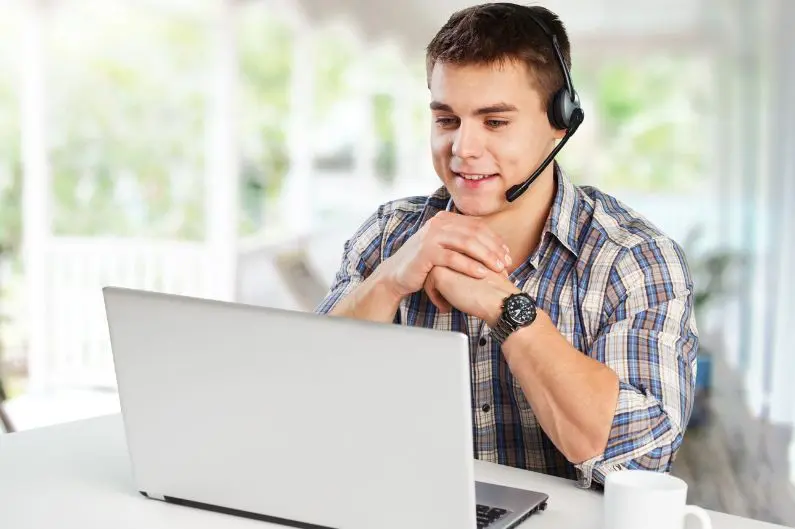 Key

b

enefits

of

Cloud Telephony
A cloud-based phone system has many attributes that are radically different from on-premises systems of the past. 
You have no on-premises equipment. This means that you can deploy a cloud telephony solution very quickly, and you are not tied to specific premises.

 

A cloud-based system is a web-application that you can install on a PC or mobile as a softphone. You can have desk or wall phones for public areas such as receptions or for other shared spaces.

 

Cloud telephony is a UCaaS service – Unified Communications As A Service, providing you with

voice calls, SMS, chat, and video meetings. This means that it is much more than a replacement phone system. It is likely to change the way your company communicates. When it comes to planning and implementation you will need the 'buy in' of all members of a management team to ensure a successful outcome.

 

You have no extension or exchange line constraints. Cloud systems are based on the number of user licences you need. There is no need to build in spare capacity. For this reason they are easily scalable, flexible and simple to deploy.

 

With cloud telephony you have no capital equipment outlay for a system 'box'. Cloud telephony is based on a subscription model making it easy for you to budget.

 

Cloud-telephony routes calls over the internet. You should check that you will have sufficient broadband bandwidth to ensure good call quality. Inadequate bandwidth will affect call quality. 

 

Phone calls to UK landline and mobile phones, depending on the contract and contract term, are often free. This is means that your monthly outgoings and budget are therefore very predictable. 

 

Cloud telephony systems are managed centrally, but are ideal for remote workforces, either working from home or overseas. They are seamless in their operation. Your remote and mobile users, wherever they are, have the same functionality as office-based users. This includes recording all their calls.

 

Cloud telephony

 services have a distributed architecture and are housed in multiple data centres, guaranteeing exceptional reliability. Use this to your advantage when building

resilience into your operations for disaster recovery purposes.

 
Making the Right Choice for Your Business
If you have a legacy system that can be upgraded to SIP trunks, this will enable you to 'sweat your assets' for some time to come. However the scalability and flexibility of cloud telephony, with its increased reliability, centralised management, and remote working capability means that the future is firmly Cloud telephony.  
If you want to extend the life of your legacy system or look at how you can improve business productivity and efficiency using cloud telephony, call us and speak with one of our experts. 
We want to hear about your challenges. Talk to us! Our consultants can audit your systems, plan changes, implement improvements and support your people. 
To give you confidence in our service, get to know us and how we work, contact us for your Free IT Audit.
The IT Audit 
Provides us with the information to assess the status of your systems.

Identifies any vulnerabilities and potential concerns.

Shows you how we manage your systems and report back.
We want to hear about your challenges. Talk to us! Our consultants can audit your systems, plan changes, implement improvements and support your people. 
Call us on 0118 920 9420
Email us  [email protected]