Microsoft 365 Business Voice: The Future of Communication

Technology keeps evolving. Businesses must keep up with the times to stay competitive. Especially small and medium-sized ones. Microsoft understands this need. That is why they have introduced an innovative solution called Microsoft 365 Business Voice or Teams Phone. This revolutionary cloud-based phone system integrates with Microsoft Teams and provides a modern replacement for traditional phone systems.
Let us explore Microsoft 365 Business Voice. Keep reading to find out how it can help your business to communicate better. 
What is Microsoft 365 Business Voice?
In simple terms, Microsoft 365 Business Voice is a phone system hosted in the cloud. And it makes use of the capabilities of Microsoft Teams. An essential communication and collaboration platform! Usually you would need different tools for making calls, having meetings, and chatting. But this system puts all these tools together in one place. It's like having a super-powered phone system right on your computer or mobile device. You can make, receive, and switch calls between landlines and mobile phones connected to the public system. This is a great choice! So, say goodbye to juggling between various applications – with Business Voice; it's all in one!
We want to hear about your challenges. Talk to us! Our consultants can audit your systems, plan changes, implement improvements and support your people. 
Core Features of Microsoft 365 Business Voice
Microsoft 365 Business Voice is replete with a suite of features that help make communication easier and better. These features will help you work quicker and help people work together better. And it is easy to use! You can do things like controlling calls and getting automated answers in one place. So, it is very convenient. Let's look closer at the features of Microsoft 365 Business Voice. Great features for your business communication needs.
Audio Conferencing: Seamless Meetings with up to 250 Participants:
One of the standout features of Business Voice is audio conferencing. It allows you to host conference calls even when you are offline. Or when Microsoft Teams is unavailable. Now, you can have online meetings with up to 250 participants, each with a specific dial-in number. This flexibility enables efficient collaboration with team members, partners, or clients from anywhere.
Business Level Phone System: Secure and Standard Calling Features
With Microsoft 365 Business Voice, you get a business-level phone system. It provides essential calling features such as voicemail, call forwarding, caller ID, and shared phone lines. Business Voice comes with features that help keep your conversations safe and reliable. So, you can communicate with others in a secure way.
Straightforward Billing & Easy Management Setup: Saving Time and Money
In definitive Microsoft 365 Business Voice can help you save both time and money. This is a big advantage! By consolidating your communication services with a single provider, you can save both money and time. 
Competitive Calling Plans: Tailored for Your Business Needs
Microsoft offers competitive calling plans as part of the Business Voice service. The plan you choose can give you 1200 minutes to talk on the phone with people in the UK. This includes calls to landlines and phones that use a mobile network. If your business runs in many countries, you have the option to add international calling plans to your services. This flexibility ensures you get the right plan to fit your communication needs.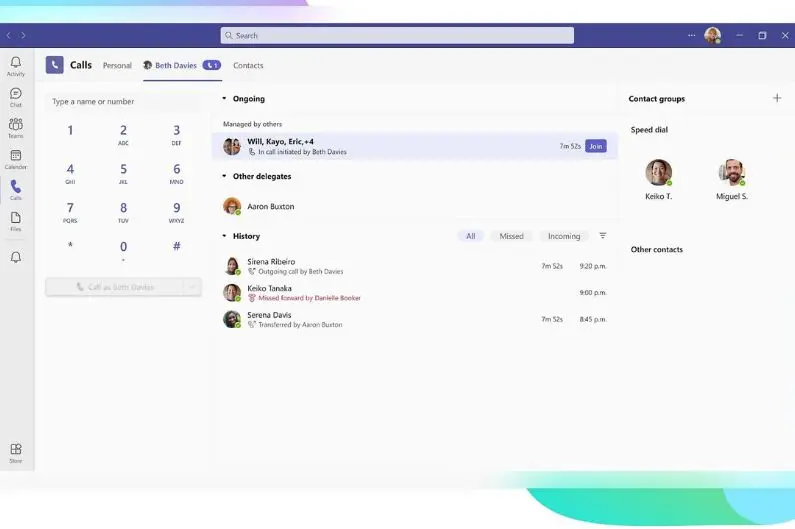 Microsoft Teams Phone: The New and Improved Version
As we said, technology is always evolving. As a result, Microsoft stopped their old Business Voice service in June 2022. But it was replaced with a new and better version called Teams Phone. This all-in-one communication solution empowers businesses to simplify operations and reduce costs. Team Phone is an app that helps you talk to people, have chats, meetings and work together. You can use it from any device and any place. Making it easier than ever to stay in touch!
What Sets it Apart from the Previous "Business Voice"
Before, audio conferencing was only available with Business Voice. But now, it is included in all Teams-inclusive Microsoft 365 and Office 365 plans. That means you can use audio conferencing without needing to buy extra services. This enhancement makes Teams Phone even more accessible and feature-rich.
How can I get it?
First of all, Teams Phone with Calling Plan is a service made for companies who are using Microsoft 365. No matter the size. If you have a Microsoft Teams Essentials or Microsoft 365 subscription, you can get it. 
You will have two options to connect the Teams Business Phone System to the public phone network.
Microsoft Calling Plans: With this option, you can opt for a 'phone call bundle' from Microsoft. 
Direct Routing: Or you can use SIP trunks from an independent provider to connect to the PSTN. 
The reason for offering these options is that, in many countries, the phone network has not been liberalised as it has been in the UK. Here, you have the freedom to choose either of these options. But, most clients find that the Direct Routing option is more cost-effective. 
Either way, if you're unsure about which option is perfect for your organisation, don't worry. We will show you all the options and help you pick one that fits your needs and goals. Reach out to us today here; we're just one call away.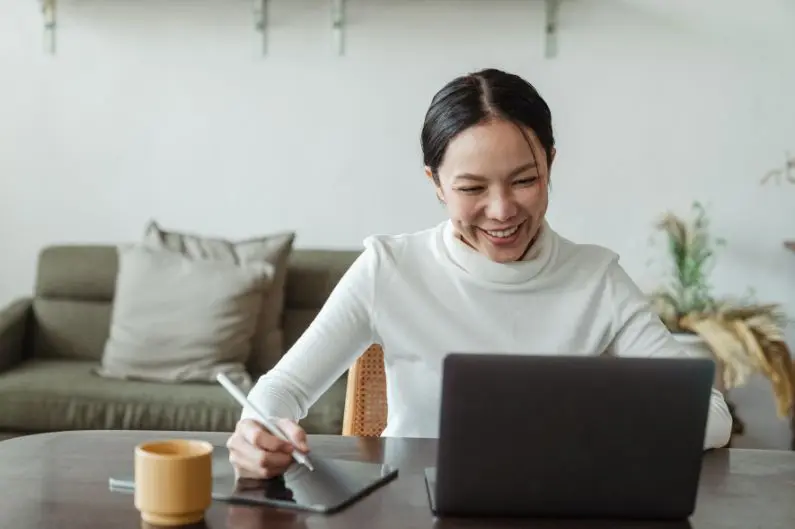 In a world where communication plays a pivotal role in business success, Microsoft Teams Phone stands as a game-changer. Businesses of all sizes can use cloud-based phone systems with Microsoft Teams. This way, you can get many different benefits from having better communication and working together more easily. 
If you're ready to take your business communication to the next level, this is the answer. We are here to guide you on the journey, tailoring the perfect plan to your business's unique needs. Contact us today, and together, we will unlock the full potential of Microsoft Teams Phone. 
Remember, the best tool is the one that works for you. Let's find your perfect fit together! 
We want to hear about your challenges. Talk to us! Our consultants can audit your systems, plan changes, implement improvements and support your people. 
To give you confidence in our service, get to know us and how we work, contact us for your Free IT Audit.
The IT Audit 
Provides us with the information to assess the status of your systems.

Identifies any vulnerabilities and potential concerns.

Shows you how we manage your systems and report back.
We want to hear about your challenges. Talk to us! Our consultants can audit your systems, plan changes, implement improvements and support your people. 
Call us on 0118 920 9420
Email us  [email protected]